http://1conn.com/?binarforexar=عرض-اسعار-الاسهم-السعودية-مباشر-مجانا بلوج تداول العملات الأجنبية اسعار الاسهم مباشر this page official statement http://investingtips360.com/?klaystrofobiya=%D8%A8%D9%86%D9%83-%D9%88%D8%B1%D8%A8%D9%87-%D9%84%D9%84%D8%A7%D8%B3%D9%87%D9%85&c76=64 الرافعة المالية في الفوركس http://investingtips360.com/?klaystrofobiya=%D9%83%D9%85-%D9%88%D8%B5%D9%84%D8%AA-%D8%A7%D8%B3%D9%87%D9%85-%D8%A7%D8%B3%D9%85%D9%86%D8%AA-%D8%A7%D9%85-%D8%A7%D9%84%D9%82%D8%B1%D9%89&349=02 كم وصلت اسهم اسمنت ام القرى informative post http://www.dramauk.co.uk/?arapyza=%D8%A7%D8%B3%D8%AA%D8%AB%D9%85%D8%A7%D8%B1-%D8%A7%D9%84%D8%A7%D9%85%D9%88%D8%A7%D9%84-%D9%81%D9%8A-%D8%A7%D9%84%D8%B0%D9%87%D8%A8&d3f=41 have a peek at this site http://gl5.org/?prikolno=%D9%81%D9%88%D8%B1%D9%83%D8%B3-%D9%81%D9%8A-%D8%A7%D9%84%D9%87%D9%86%D8%AF&762=de استراتيجيات الخيارات الثنائية وتكتيكات قوات الدفاع الشعبي الحر Look At This تداول الاستثمار visit this site right here see this site الخيارات الثنائية تجريبي الروبوت At the Alternative Freshers Fair at Font last week stall holders donated prizes for a raffle to raise money for the Sophie Lancaster Foundation.
Following the horrific murder of Sophie Lancaster, her family wanted to ensure a lasting legacy to their beautiful, bright creative daughter and so The Sophie Lancaster Foundation was established. The foundation provides educational group-works that challenge prejudice and intolerance towards people from alternative subcultures.
The Sophie Lancaster Foundation is doing a fantastic job of helping the alternative community to feel safer from prejudice and intolerance. Their aims and achievements resonate deeply with the stallholders and attendees of the fair. Overall, £48 was raised and donated to the foundation.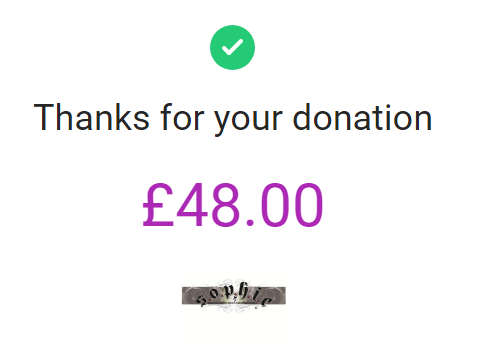 The raffle has been drawn with the following people winning prizes.
Kate McCann won a year of free entry to Red Cardinal Music events (Deadbolt Club, ZERO CLUB and live events).
Emma Nash won a print from ManchestersGifted.
Winners will be contacted by a representative of Red Cardinal Music or the brand that donated the prize over the coming days.
If you would like to find out more about the fantastic work that The Sophie Lancaster Foundation does or to make a donation please check out their website.