On Monday September 17th Deadbolt are throwing a big Alternative Freshers Party at Zombie Shack / The Thirsty Scholar over 3 rooms to kick off the week of festivities in style. For anyone looking to celebrate the start of the university year, or their big move to Manchester, with a party playing best in rock, metal and alternative – Welcome to Paradise.
The event is sponsored by Fireball and Pabst Blue Ribbon. The first fifty people to arrive will receive a free Boilermaker – a Fireball Shot chased with a can of Pabst Blue Ribbon.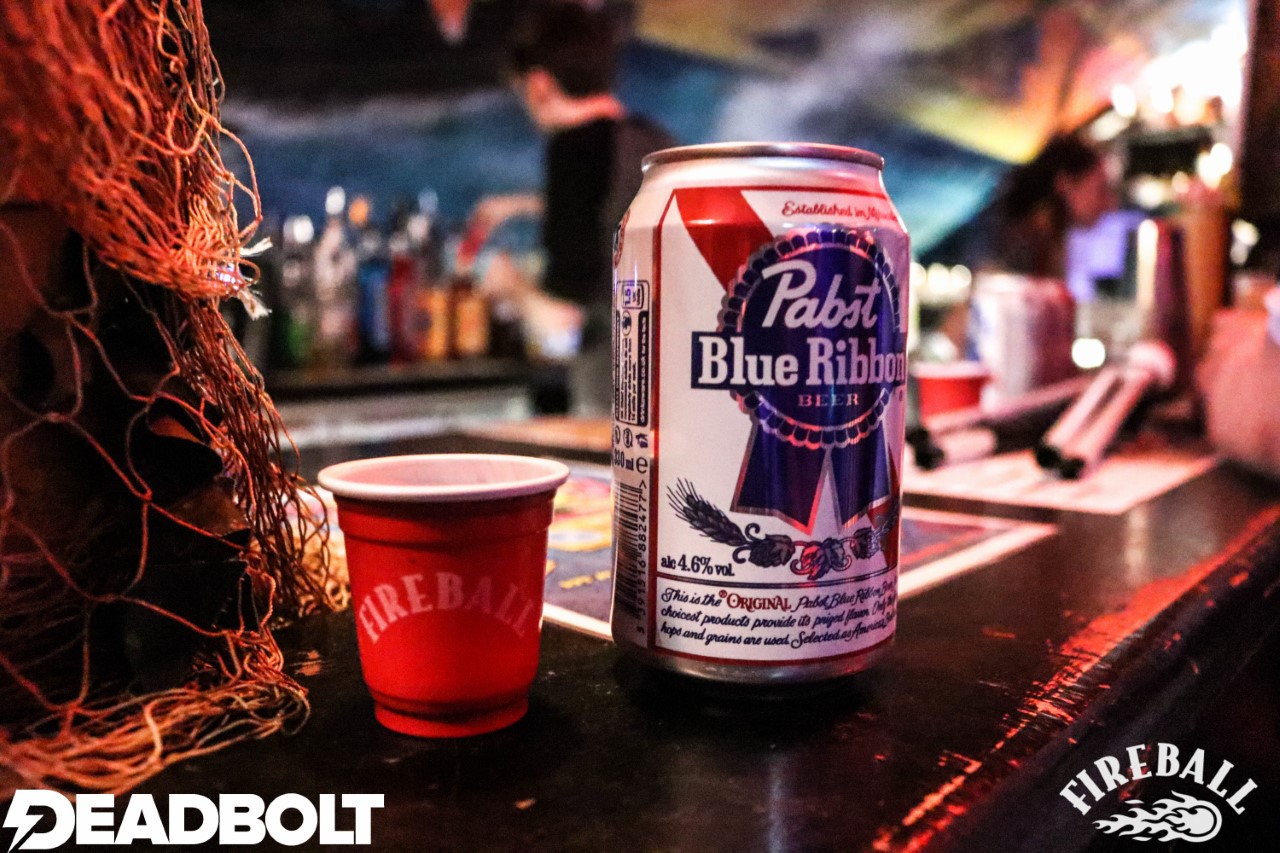 Manchester based alternative clothing company Daggers and Diamonds are about to release their brand new collection and are celebrating at Welcome to Paradise. The brand have collaborated with Deadbolt many times and, as with previous events, will be giving away some of their incredible new collection to lucky party goers.
Holier Than Thou has some of Manchester's most talented artists, and once again they're coming to party with Deadbolt! They will be hosting tattoo, piercing and merchandise giveaways throughout the night.

robaxin high Zombie Shack – Frat Party
Since 2011 Deadbolt has celebrated Freshers Week with their infamous Frat Party and this year will be no different! Upstairs in Zombie Shack, in traditional frat party style, drinks will be served in red cups and party goers can take part in crazy "initiation" challenges and party games to win free goodies.
Discover More The Thirsty Scholar – The Lounge
In The Thirsty Scholar there will be guest DJs on rotation playing varied genres of music.
Zero Club – playing grunge, riot grrrl, geek rock and 90s generation X anthems.
Club Skeleton – playing emo, rock, pop and alt anthems.
Main Events – playing all the best music associated with wrestling.
iLLMatic – playing hip hop, RnB and house party classics.
website link The Beer Garden – Games Area
The beer garden under the arches is where the games will take place. Fireball, Pabst Blue Ribbon, Southern Comfort and others will be hosting party games such as Cornhole to see who is the true Party King or Queen.
For a chance to win free entry and drinks and to make song requests for the night join the facebook event.
Anyone with a September birthday who wants to make this their birthday night out can get in touch via the Deadbolt Club facebook page to get free entry for themselves and free shots for their entire group.
Advance tickets are available for £2 via See Tickets, Fatsoma, Skiddle and our website. Entry on the door will be £3. Welcome to Paradise is an 18+ event. ID will be required.