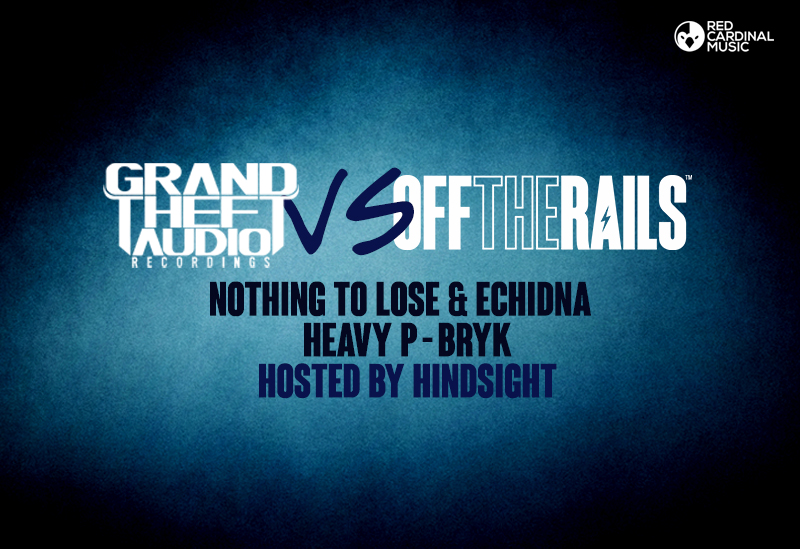 The final official Deadbolt Festival afterparty has been announced as a Grand Theft Audio vs Off The Rails night at Underdog on Saturday 30th September.
The night will be hosted Manchester based MC Hindsight with a mix of Drum and Bass, Hip Hop and House Party Anthems supplied by Nothing to Lose & Echidna, Heavy P, Bryk and Golden Egg Hip Hop.
Nothing To Lose and Echidna are the founders of Manchester based Grand Theft Audio Recordings and Events, Drum and Bass producers and DJs. They have played at internationally renowned events such as The Warehouse Project, Innovation in The Sun and Sunbeatz Festival.

Heavy P plays "big beats and funky basslines, anything that gets a dancefloor ram jammed and moving, regardless of genre, a good tune will always be a good tune."
Bryk is a Manchester based DJ bringing "bouncy Drum & Bass beats to the night time dwellings of The North".
NCK & Seymour of Golden Egg Hip Hop DJ collective will be supplying the Hip Hop tunes on the night.
Worldwide lifestyle magazine Off The Rails magazine will be handing out OTR goodies and bringing their own personal brand of partying.

Advance tickets are available for £3 and £4 via our website. Entry on the door will be £5, £4 with a student ID card or free with a Deadbolt Festival wristband. The event is 18+ only and ID will be required.